About a year ago BMW announced that it would be returning to the world of endurance racing (original story here). Well, today the BMW LMDh prototype racer broke cover. BMW's racer was unveiled a few weeks after Lamborghini announced that it would be building a new car to compete in the same category (more info here).
Follow Double Apex on Facebook and Instagram, where we share more car content.
---
Buy now and take advantage of free delivery in South Africa on orders over R349.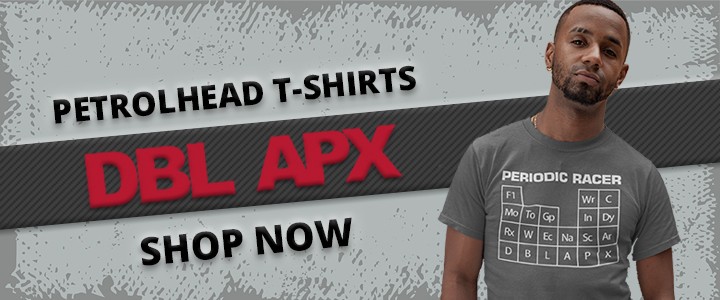 ---
A testing year ahead
BMW confirmed that it will be competing in the 2023 season in the IMSA WeatherTech SportsCar Championship. BMW M Motorsport and Dallara built the new racer. The same car is eligible to race in the World Endurance Championship, which includes the 24 Hours of Le Mans. However, BMW has not confirmed if it will race in France next year. BMW plans to spend the next 6-7 months testing ahead of the racers' competition debut in the US next year. 
Close competition
The BMW BMW LMDh prototype racer will race against the likes of Lamborghini, Alpine, Peugeot, Porsche and Audi depending where it competes. More info on those entries here. It is rumoured that McLaren, Honda/Acura, Ford and Cadillac are all considering entries as well. BMW LMDh prototype racer has a V8 mated with a hybrid component. Total system power output cannot exceed 500 kW when combined with a standardised hybrid system.
Paying respect
The camouflage livery in which the BMW M Hybrid V8 will complete its testing, contains many elements from five decades of motor racing history in North America. The images of iconic racecars – the 1976 BMW 3.0 CSL, the 1981 BMW M1/C, the 1978 BMW 320i Turbo, the 1986 BMW GTP, the BMW M3 E36 GTS-2, the BMW Z4 GTLM and the BMW M8 GTE – create a graphic mosaic.
Click here to read about the original BMW 3.0 CSL. 
Franciscus van Meel, CEO of BMW M GmbH: "The most critical task and the greatest challenge for the design team in the LMDh programme design team was that the prototype must be clearly recognisable as a BMW M Motorsport car. And I can say this to all the fans, just one look is enough to confirm that the BMW M Hybrid V8 is a BMW. It clearly carries the genes of BMW M. I also love the camouflage livery with its references to the great history of the brand in North America. Congratulations to the design and aerodynamics departments at BMW M Motorsport and Dallara on their great work. I can hardly wait to see the BMW M Hybrid V8 on the track soon."